Which are the 10 richest football club in the world in 2022?
Generally, the richest football club in the world is the most profitable football team. Football clubs get their revenue via various methods. These include player wages and ticket sales to prize money and football betting markets. But which are the most valuable football clubs in 2022?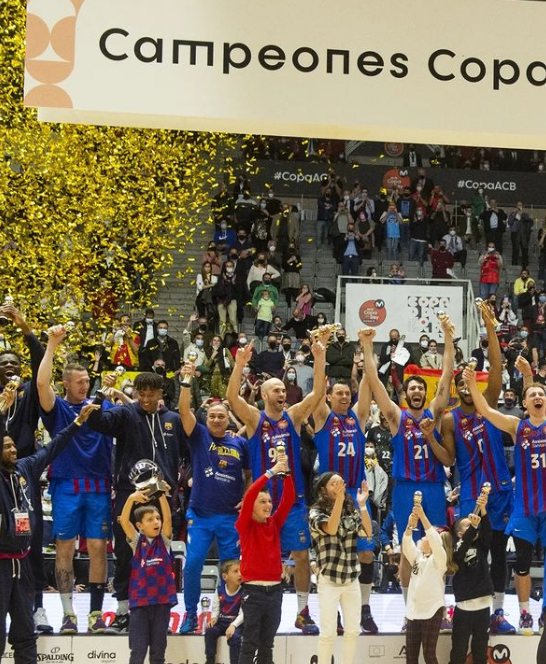 Over the last year, some teams have gone down a slot in the richest football club in the world list. Others have moved to the top. That said, here is the newly updated list for the top 10 richest clubs in the world in 2022.
READ ALSO: 50+ easy steps to catchy bot names that will boost communication
The richest football club in the world in 2022?
Football is not only a sport; it is a movement followed by billions of fans worldwide. Finally, the list for the top ten wealthiest clubs in valuation in 2022 is out. Here are the top 10 richest clubs in 2022.
Tottenham Hotspurs- €445.7 million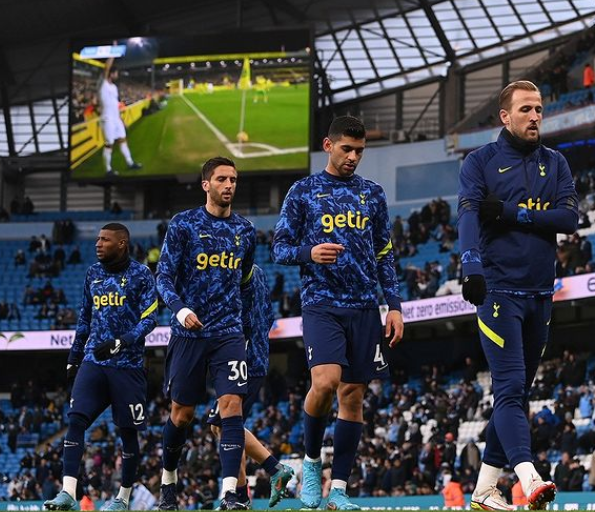 Tottenham Hotspurs secured the 10th spot in the richest club in the world in 2022. This is after a revenue increase amounting to €69 million in the previous season. This year, the club's total revenue was €445.7 million. Spurs got €183.0 million in revenue from merchandising and commercial partnerships. They also made €107.7 million from their matchday ticket sales.
Paris Saint Germaine- €541.7 million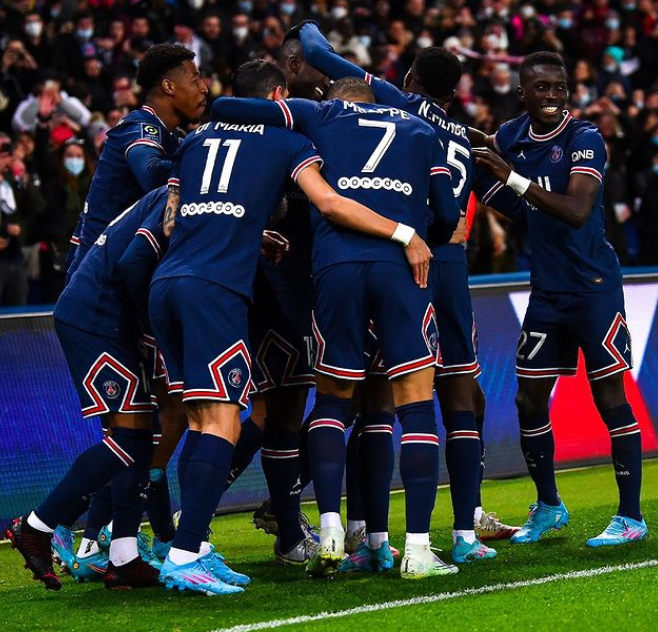 Paris Germaine is the 9th richest club in the world. PSG experienced an incredible surge from their previous revenue, which was at €486.2 million, to this season's €541.7 million. The French club has received €313.3 million financial support from Nike and their main sponsor Emirates. Additionally, their broadcast rights have earned them an astonishing €127.8 million.
Arsenal- €439.2 million
Arsenal was among the richest football clubs in 2021, and 2022 is no different. Arsenal FC has generated total revenue of €439.2 million this season. It explains why they landed 8th on the current ranking of the top ten richest clubs in the world. Puma and Emirates are the most significant contributors to Gunner's increased revenue in 2022.
READ ALSO: Fox News Female Contributors List You Should Know in 2021-2022
Chelsea- €505.7 Million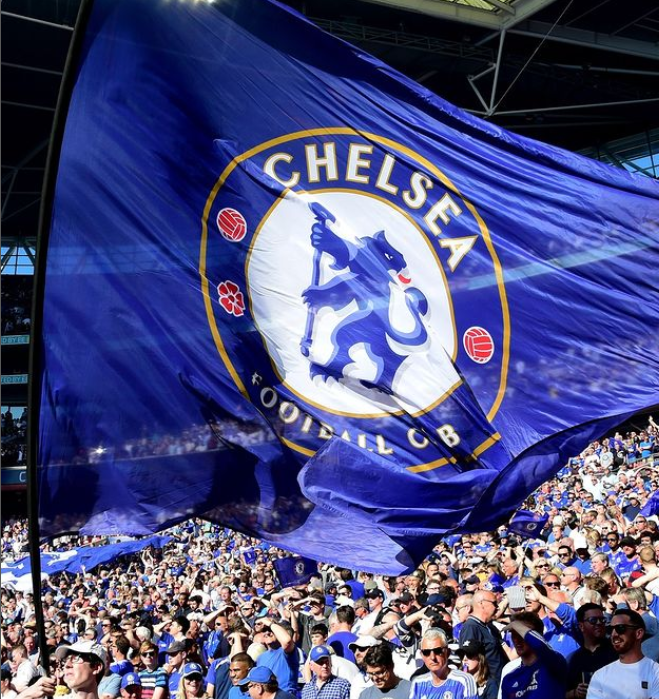 Chelsea receives solid backup from its billionaire Russian club owner, Roman Abramovich. As a result, Chelsea is always at the top of the top 10 richest football clubs in the world list. Forbes reports that despite experiencing a €43 million fall in revenue, The Blues still moved a place up in 2020. Having €505.7 Million to the bank, Chelsea FC is among the top richest club in the world.
The Blues earned €191.8 million from many commercial tie-ups thanks to the incredible deal with Carabao drinks. The team also received significant contributions from their jersey sponsor Yokohama and Adidas, their kit provider. Besides, Chelsea made €83.4 million through their matchday ticket sales.
Manchester City FC-€568.4 million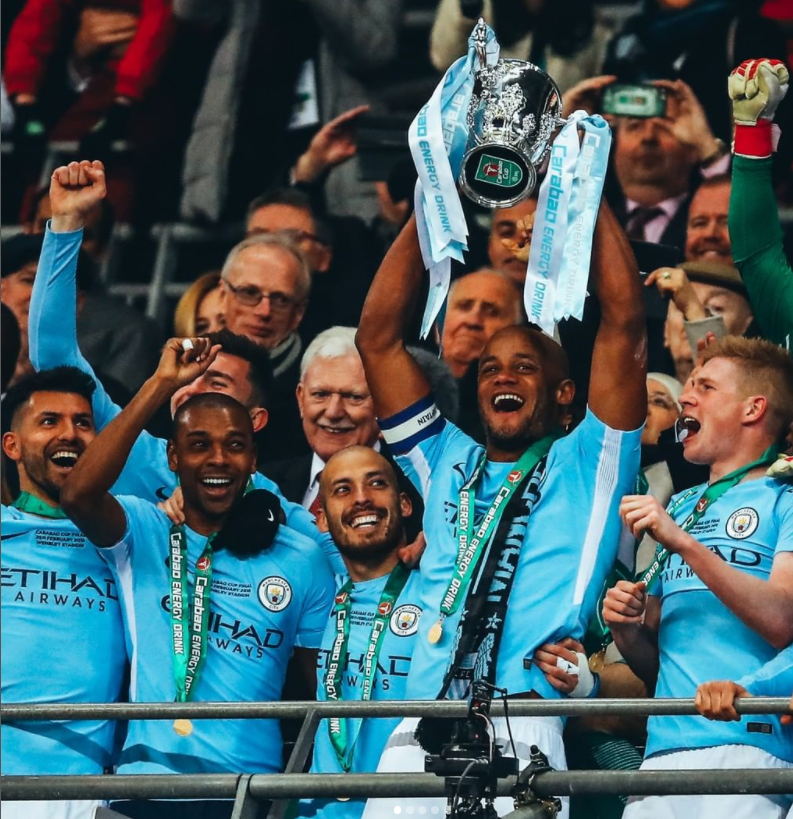 Here is the sixth world richest club. Today, the Sky Blues boast a total revenue of €568.4 million generated this season. In addition, the club made €265.7 through their commercial tie-ups and sponsorship deals. A large portion of the earnings come from Etihad Railways, their main sponsor, and Nike, the kit sponsor.
Manchester has generated extra revenue of 265.7 million from its broadcasting rights. Additionally, they made €63.9 million from the sales of their matchday tickets. Winning the English Premier League also moved the club several slots up in the top 10 richest clubs in England list.
Liverpool-€558 million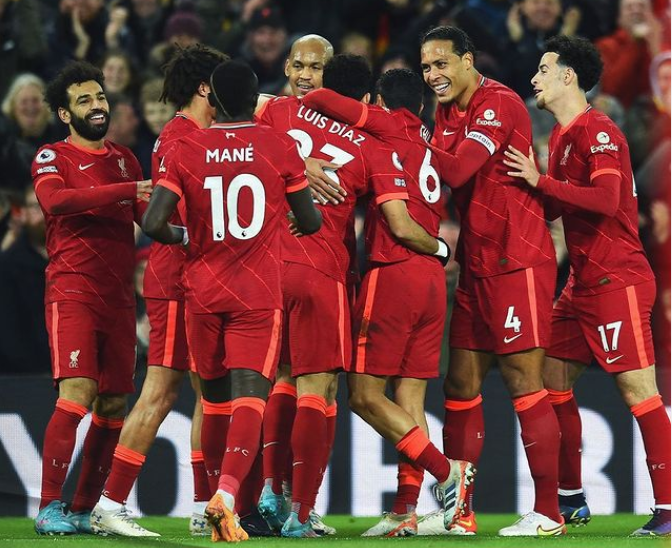 Liverpool won the Champions League in 2019 and came second in their domestic Premier League. It came with many financial benefits for the team. For the first time in thirty years, it became a Premier League champion in 2020, making it one of the world's richest clubs in 2021.
Today, the club is exceptional in the Premier League and is even rewarding their die-hard fans from across the world. This season, The Reds boast a net worth of €558 million, €82.7 million from Matchday revenue, and 232.5 from broadcasting revenue. In addition, Liverpool also acquired commercial revenue amounting to €243.4 million.
READ ALSO: Rose Bundy's biography: What is Ted Bundy's child up to Today? Where is She?
Manchester United- €666 million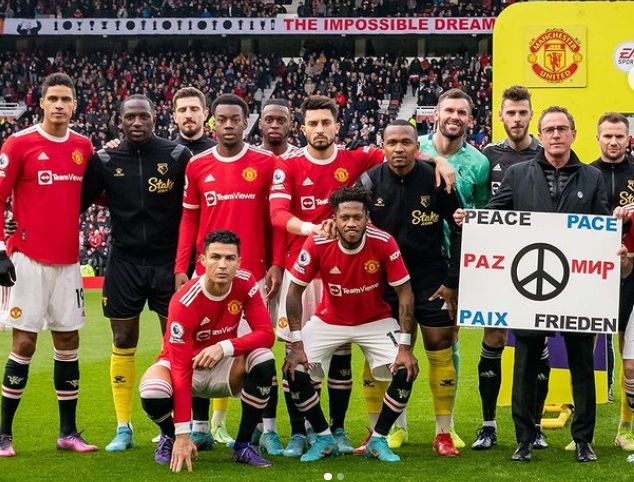 With total net worth of €666 million, Manchester United is among the top 10 richest clubs in the world. The Red Devils generated €316.1 million through merchandising and sponsorship deals. The club also generated significant revenue from Adidas, their technical kit sponsor, and their shirt sponsor, Chevrolet.
Broadcasting rights earned Manchester United €230.4 million. Also, their matchday ticket sales generated €119.5 million. Besides being one of the top ten wealthiest clubs globally, Manchester United is also the richest club in England. The team also boasts the most extensive fan base in England.
Bayern Munich-€629 million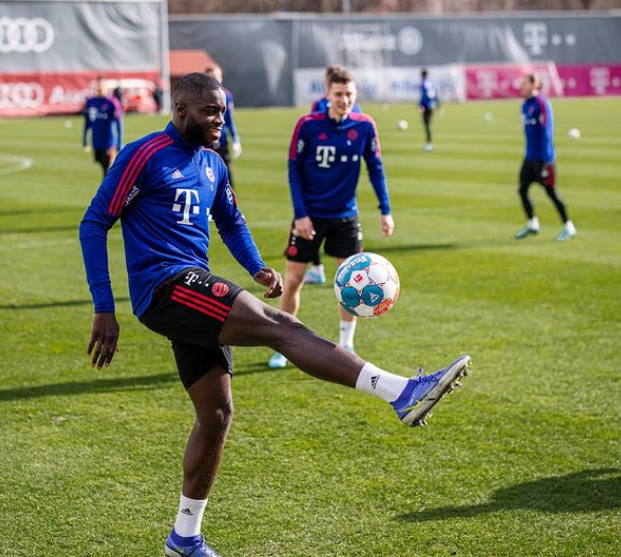 Bayern Munich was one of the top 10 richest clubs in the world in 2021. This year, Bayern Munich has moved past Manchester United on the financial rankings. It brings the Bavarians to third place in the list of the world richest club. This year, the Business of Soccer reports that Bayer's revenue was €42 million more than last season and now stands at €629 million.
Bayern Munich has won their domestic side up to 7 times which resultantly increased their season ticket sales. The club generated €347.7 million from deals with Adidas, their technical kit supplier, and Deutsche Telekom, their jersey sponsor. Additionally, their broadcasting rights earned them €176.7 million.
Real Madrid-€714.9 million
Real Madrid boasts a total revenue of €714.9 million, making it the second most valuable club globally. In 2020, the 13-time Europe champion earned up to millions of pounds more than any other football club. In addition, the Business of Soccer indicates the Spanish club benefits from a significant share of revenue generated from La Liga TV and merchandising.
Besides being among the richest football club, Madrid has the most significant followers on Instagram, Facebook, and Twitter. The socials are great in keeping the income buoyant. The club generated €108.2 million from matchday ticket sales. They also made €224 from broadcasting rights and 382.7 million from commercial revenue.
READ ALSO: Progressive commercial Actors and Actresses (With Photos)
Spain FC Barcelona-€715 million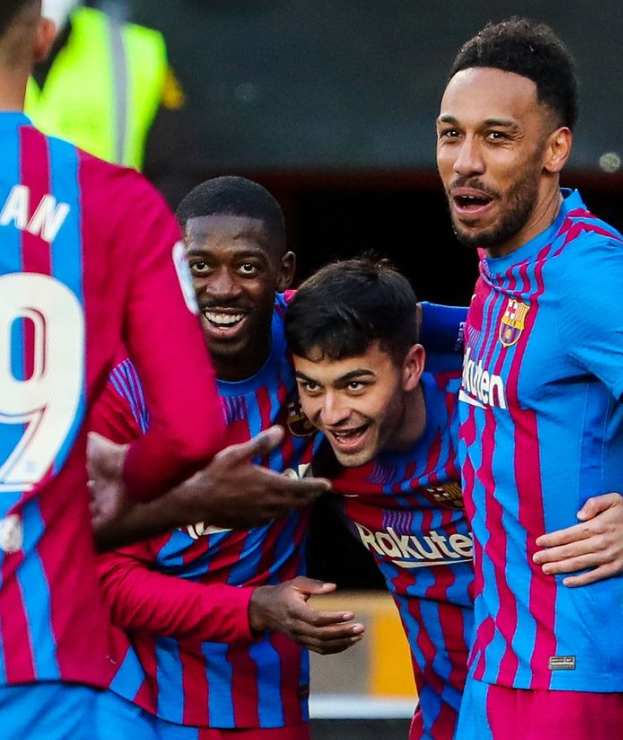 Barcelona is the richest club in the world in 2022. It took the first position in 2020. The team has managed to stay on top even after a hectic 2020. Sure, the Catalina Giants have constantly faced an economic crisis. But it always brings in big bucks earning the highest revenue in football which is currently at €715 million.
Some of the big football names, such as Suarez and Messi, attract massive support from all across the globe. So, it makes it easy for Spain Barcelona FC, the richest club in the world, to stay afloat.
Barcelona FC received €126.4 million from matchday ticket sales and €340 million from commercial revenue this season. Additionally, the richest club in the world made €248.5 million from their broadcasting rights.
Is Newcastle the richest football club in the world?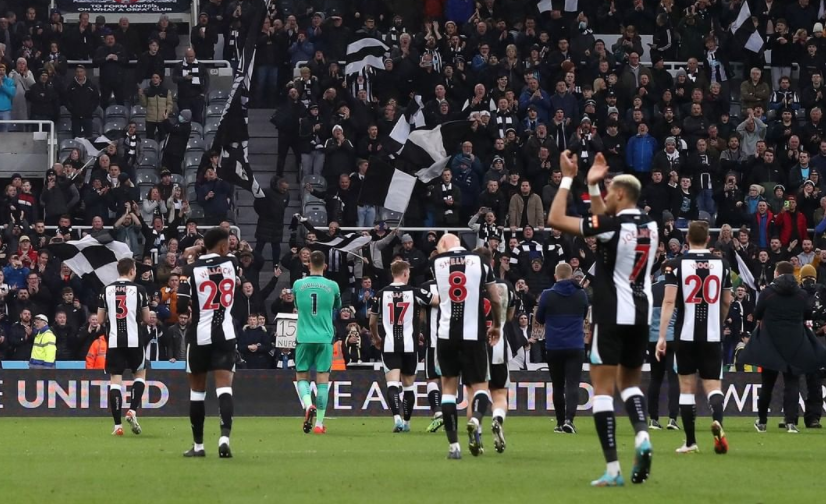 Besides being the richest club in England in 2021, Newcastle is the richest football club globally. The acquisition by a consortium includes the Reuben Brothers, PCP Capital Partners, and Saudi Arabia's PIF continues to grow the wealth portfolio. The takeover brought Mike Ashley's 14-year reign to an end.
The taking-over process commenced in April 2020 and concluded in October 2021. The Public Investment Fund (PIF) took control of Newcastle's 80 percent stake. The €305 million takeovers immediately made this team the wealthiest football club in the world in 2021. Today, Newcastle is worth over €700 billion.
How do rich football clubs make the billions of dollars?
Football clubs have to make significant revenue to cater to player contracts and salaries, among other expenditures. So, how does a rich club manage to make billions of dollars?
Revenue from TV and merit money
Some of the significant ways the top 50 richest football clubs generate revenue is via merit money and sports broadcasting. Of all these ways, TV is the most effective. In fact, in the premier league, television revenue is the only revenue source normalized in every league team.
Revenue from kit deals
The richest football club in the world makes lots of money from kit deals by using their brands as a reliable marketing platform. Ideally, football clubs get incredible media exposure and are influential broadcasts to many audiences every day. Thus, the jerseys and other apparel they wear daily attract massive attraction
Revenue from football sponsorships
Generally, sponsors allow the richest club in the world to make money using their brands just as kits do. In addition, they depend on the club's media exposure, which spreads its brand awareness. Even better, a team can be sponsored by many clubs, which helps them make even more revenue.
Match day sales
The richest team in the world also earns money from its fans. For instance, EPL teams play a total of 30 games every season. About 16 of these matches are enjoyed in their stadium. While this comes with the benefit of massive home support, it also comes at a cost for the fans.
The richest football club in the world generates income through matchday ticket sales. It is the money earned by each team from their arena or stadium. It can be from ticket sales, food, drinks, and hospitality-related to football. Most stadiums have high capacities allowing football clubs to make a top pound (or dollar) from the matching day ticket sales.
Source: THESTANDARD.africa
Joel Embiid bio: Age, height, weight, college, salary, parents and stats
If you are a basketball enthusiast, then Joel Embiid needs no introduction. The pro basketball player takes center stage for the Philadelphia 76ers. The 76ers star began playing at age 15 after being discovered by Luc Richard Mbah, a former NBA player.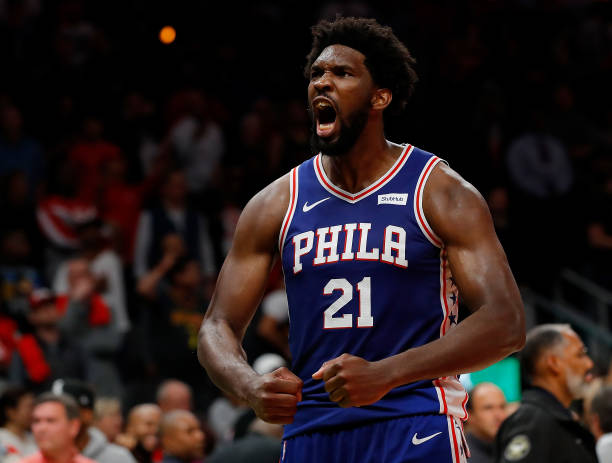 And in 2014, Joel Embiid was ranked 3rd overall in NBA Draft. So, where is Joel Embiid, and what is his current position? This biography gives you Embiid stats, where is Joel Embiid from, his educational background, and career development.
Joel Embiid profile Ssummary
Name: Joel Hans Embiid
College education: University of Kansas
Salary: 31.58 million USD
Citizenship: Cameroon
Residence: Philadelphia
Date of birth: the 16th of March 1994
Height: 2.13m
Weight: 127kg
Wife: Anne de Paula
Father: Thomas Embiid
Mother: Christine Embiid
Languages: English, Basaa, French
Twitter: Joel "Troel" Embiid
Joel Embiid biography
76ers Joel Embiid was born to a military father, Thomas Embiid. When young, Joel played soccer and volleyball and originally planned to be a professional volleyball player. However, at the age of 15, the 76er star started playing basketball, propelling him to greater heights.
Luc Mbah, an NBA player and a fellow Yaoundé, Cameroon native, discovered Embiid at a basketball camp. As a result, Joel relocated to the U.S at age 16 and worked hard to be a professional basketball player. All thanks to his mentor, Luc Mbah a Moute.
And is Joel Hans Embiid married? The Cameroonian player is currently married and has a son. Joel Embiid wife, Anne de Paula, is a Brazillian model from Rio de Janeiro. Joel Embiid son is known as Arthur Embiid, born on the 17th of September 2020.
Since the birth of his son, Embiid has changed positively, and his behaviors are notable. He has grown as a person and can now make mature decisions. In addition, the teetotaler player-cum-father has a playful and charming personality.
How old is Joel Hans Embiid?
Are you wondering how old is Joel Embiid? Or where was Joel Embiid born? According to the records, the 76ers star was born in 1994, making him a 28 years old professional player at the time of writing. He was born in Cameroon but shifted to the U.S. at 16.
Joel Embiid age
Joel Embiid age is 28 years. The professional player was born on the 16th of March 1994 to a military father, Thomas Embiid and mother, Catherine Embiid. Joel is known for his social media presence and bubbly personality. He is a philanthropist and a teetotaler.
How tall is Joel Embiid?
Basketball players are generally tall, but how tall is Joel Hans Embiid? When you look at the basketball hoop, you will tend to understand why players need to be tall. The exceptionally tall body frames make it easy to touch and throw the ball inside the loop.
Generally, the taller the player, the better the performance. Although tall people like Joel Hans Embiid are recommended for basketball, shorter players can also make it into the game. The 76ers player stands 7ft tall, which is above the average height of 6.5ft for players.
Joel Embiid height
Joel Embiid height of 7ft has worked for his advantage. Although basketball game requires various skills, height is a crucial element. For Joel, he can efficiently perform extra tricks and strategies to give his team a victory.
Shooting, lay-up, slam dunk, 3-pointer shoot, and defence are skills that rely on a player's height. These giant men are above the average size but watching them around the court is an enthralling treat.
Joel Hans Embiid weight
Joel is well-endowed physically to fit his basketball career. Joel Embiid weight is 127 kgs or 280 lbs. Since the 1980s, the players' weight has continued to rise. Before, players used to be skinny and tall, but they seem bulkier, and Embiid is no exception.
Joel Embiid wingspan
Being tall is advantageous in the NBA. Joel Embiid is among the basketball players who hold long wingspans. He holds a wingspan of 7.6 inches, demonstrating why he is the center of the team. In addition, the combination of his height and weight makes him good on defense and the post.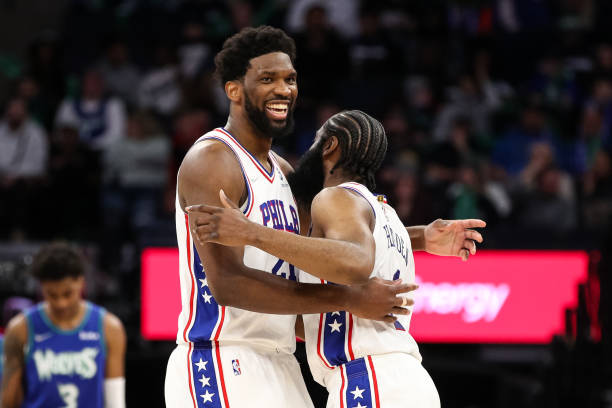 Joel Embiid college
Joel Embiid education started at Montverde Academy, but he transferred a year later due to a lack of playing time. Embiid later attended a Christian Academy called The Rock School in Florida. Joel Embiid high school life was largely about playing basketball. As a senior student, Embiid led their team to the state championship with a 33-4 record win.
After high school, the NBA star joined a college. But where did Joel Embiid go to college? Joel Hans Embiid college life was nurtured at the University of Kansas for a year. And on the 13th of February 2014, he was among the 30 finalists of the NCP. Between 2013 and 2014, Joel had played a total of 28 games with 8.1 rebounds, 2.6 blocks, and 1.4 assists.
Joel Embiid salary
Joel Embiid has been instrumental to the Philadelphia 76ers, so he gets paid well. In fact, he is among the highest-paid NBA players with a salary of $31,597,390. He is also the 2nd well-paid center in 2022, making 6.9% more than he did in 2020/2021.
Joel Hans Embiid siblings
Joel is the oldest of the three siblings in his family. He has a younger sister called Muriel and a late younger brother, Arthur Embiid. His brother died at 13 in a road accident.
Joel Embiid parents
Joel Hans Embiid has supportive and loving parents. The Cameroonian professional basketball player was born to Christine Embiid and Thomas Embiid. Thomas is a former handball player but currently is serving in the Cameroon military.
Christine Embiid is one of the greatest forces behind Embiid success in the basketball arena. Although Christine wanted Joel to pursue a different career, she has supported his endeavors. Her unconditioned love and unwavering support made the 76ers star the person he is now.
Joel Embiid net worth
Embiid regular-season success and incredible performance have put him in the limelight. Joel's net worth has increased tremendously with a high salary, on-court achievements, and several endorsements. A report by Celebrity Net Worth estimates that Joel Embiid NBA star has a net worth of $35 million.
In 2021, Forbes also quoted Embiid as the 60th best-paid player. He also has a deal with Under Armor for apparel endorsement.
Joel Embiid injury
Is Joel Embiid playing tonight? Perhaps this is what Sixers fans are wondering about. Embiid's injury has left fans speculating if the NBA star will play with a finger injury. Dr. Bartolozzi, in an interview, said that these injuries are common but can be very painful.
But Joel is still determined and committed to playing through the remainder of the season. But can this potentially worsen his injury? There is a possibility, but he can still play for his team.
What ligament did Embiid tear?
An MRI on Joel Hans Embiid's strained thumb confirmed the Sixers superstar has a ligament tear. Thumb ligament tear is common in the basketball field, but surgery can fix it. Joel suffered the injury in the first half when the team garnered 104 – 101 against the Raptors, where he had garnered 28 points.
Joel Embiid career stats
Joel Embiid career stats are pretty impressive. So, how many games did Embiid play this season? In total, Embiid has played 295 games with 11.2 rebounds, 25.3 points, and 3.2 assists per game.
With Joel Embiid position C, he is producing the best numbers in his career. Currently, Joel has 10.7 points, 4.3 assists, and 28.7 points. He has been performing remarkably well in 2021-2022, such that he is a front-runner to become the MVP player in NBA basketball.
Joel Embiid awards and honors
Cameroonian basketball player for Philadelphia 76ers Joel Embiid has won many awards and honors. Perhaps you're pondering when did Joel Hans Embiid start playing basketball. Joel started his playing career in 2014, and since then, he has won awards, such as Defensive Player of the year 2014. He was also drafted with the 3rd overall rank in the 2014 76ers NBA draft.
Embiid is also a five-time NBA All-star and a three-time All-Defensive Team member. The NBA superstar led in scoring during the 2021-2022 NBA season. He is also suitable to compete for the Cameroonian basketball team.
How many 3s has Joel Embiid made?
Joel Embiid is not your ordinary basketball player. Nevertheless, the 76ers have made incredible stripes in their career. So far, he has made 313 dunks and 327 three-pointers in his career. At the time of writing, Joel's all time points have accumulated to 8,535.
How many games did Embiid played this season?
Joel Embiid has played in six seasons for the Philadelphia 76ers, and he is on top of the game right now. This season alone, Embiid has played 68 games. He is undoubtedly the crème de la crème in his team.
Joel Embiid all time points
Joel has led his team to a successful regular season and has stepped up his playing game. As a result, he sits atop the All-time points NBA scoring list.
Joel Embiid contracts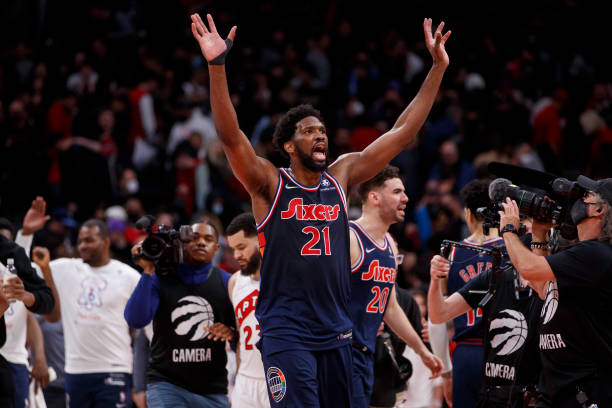 Embiid has built a name for himself, making him get contracts and endorsements. He has a five-year contract extension that he signed with the 76ers in 2017, worth $178 million. The Philadelphia 76ers have grounded him with another four-year contract worth $196 million.
Besides, Joel Embiid is estimated to earn about $6 million from endorsement deals. Under Armour is one of his substantial deals. Other endorsements are from major companies, such as Mountain Dew, Electronic Arts, and Amazon.
Joel Hans Embiid position
Position matters in a basketball team, and this is where Joel Embiid plays position C for the center. This position is reserved for the tallest player of the team. On defense, position C rebounds and blocks the opponent's shots.
Who is the 21 on the 76ers?
Philadelphia 76esrs star Embiid dons No. 21. After an incredible lone season at Kansas, he entered the famous NBA as a talented prospect. However, Embiid's career started on a rough path after missing the first two seasons due to injury.
21 is a number that few successful players have won. Embiid revealed that he chose No. 21 to honor Tim Duncan, a former San Antonio Spurs player. Tim holds the reputation as the most remarkable power forward in NBA history.
Personal life
Joel Embiid social media profile
Joel Embiid is a social media giant that commands more than 7.6 million followers on social media platforms. He has the best social media profile among NBA players. If you don't follow Joel on his Twitter handle, you can find him on Facebook or Instagram.
Joel Embiid is a stellar basketball player with a promising basketball career. Although he has suffered some injuries, the 28-year-old has the 76ers' future in his hands. With immaculate defense and skill set, the 76ers star has become a force of nature!
Source: THESTANDARD.africa