Nissan Vanette Guide in 2022
The Nissan Vanette has evolved over the years and has four generations with each coming with a better look and features. This vehicle is popular on Kenyan roads due to the great features that ensure a smooth drive and comfort for both the passenger and driver.
The Nissan Vanette has evolved over the years and has four generations with each coming with a better look and features. This vehicle is popular on roads due to the great features that ensure a smooth drive and comfort for both the passenger and driver. The first two Nissan Vanette generations were created by Aichi manufacturing division, which is part of the Nissan Company. But these vehicles made for personal ownership. The other two generations were engineered by Mazda and then rebadged as Nissan. They are mostly commercial vehicles.
Nissan Vanette has also been sold as Nissan van or Nissan Sunny-Vanette. This light commercial vehicle has remained in constant production since 2009. This vehicle is one of the most popular family cars. It comes with narrow, but externally compact design that allows ample space for the driver and passengers. Nissan Vanette comes with the engine under the driver's sit, but that doesn't make driving this vehicle any less enjoyable.
Nissan Vanette
Nissan Vanette Generations
The first Nissan Vanette generation ruled the market until 1988 and the second one lasted between 1985 and 1994. It was available as a minibus and a van and featured a petrol engine. However as time went by, 1.4 liters engine and 2 liters engine were manufactured. The first 2-liter diesel engine used in Nissan Vannete was made possible by the Datsun C20 in 1981. It was used in the second Nissan Vanette between 1981 and 1985 and competed with the first generation for some years. In the 80s, Nissan Vanette for sale in US included these two generations.
READ ALSO: Detailed Car Review of Top 4 Commonly Low Range Used Cars in Kenya
In 1986, Nissan cargo C22 came into the market; it was a seven-seater and powered by a 67hp-diesel engine. However buyers could still get its variation that featured a petrol engine with catalytic converters. Eight years later, Nissan Vannete C replaced it, from 1995 to 2002. Meanwhile, it competed with Nissan Vanette HC23 that featured a driver's airbag.
The third Nissan vanette van lasted between 1994 and 1999. It came to an end after a fully redesigned Nissan vanette came into the market. This vehicle marked the beginning of the first generation. The interior underwent numerous changes and chassis frame was extended according to collision regulations. The nose tip was also prolonged, altering its front shape slightly.
Nissan Vanette nv200
If you are looking for Nissan vanette for sale in Mombasa, the most common model you will come across is the nv200. Thevan is not different from others' it is extremely versatile and has plenty of space that attracts most buyers. It can be used to transport people or goods.
The van comes with compact dimensions including a length if 4.4 meters, height is 1.86 and width is 1.69 meters. It is the magic box that most investors are looking for. A quick glance doesn't reveal how spacious it is, but once you load it, it's a gem you do not want to lose. Nissan vanette nv200 price also makes one of the top selling vehicles. It is reasonable compared to the possibilities this vehicle puts on your hands.
The exterior of the NV200
The quality of NV200 exterior is excellent and doesn't disappoint the buyer. The cargo floor height is 524mm and is actually the lowest in this van's class. It makes loading and loading of cargo simple and less tiring.
The front has an elegant design with the headlamps slightly swept back giving a swank appearance. The thick front façade makes it look strong and a vehicle that can withstand rough roads with ease. Both sides of the bumper have round fog lights giving this van stylish appearance while at work on a foggy day. Entry and exit is easy with a pair easy to use doors and side hinged doors at the back.
The rear part this Nissan vanette for sale is similar to most vans. But it stands out with rear lights installed interestingly shaped combined with chromed NV200 logo that shines prominently.
The NV200 is square in shape, but slightly bigger and taller than most vans. The appearance is persuasive enough to make drivers buy it. It is spacious and a big car that will carry out tasks comprehensively especially where load transport is required.
Interior
Nissan vanette for sale in Nairobi assures the buyer plenty of space. It is however simple with a stereo system that anyone can operate. Passengers can listen to music without any additional investment after buying the van.  The dashboard is reasonable and actually one of the best for this type of van. The driver will have fun and not just a dull steering wheel. The cabin is gray in color and therefore will not stain easily.
The NV200's signal stands out; it is on the left side, which is different from the usual Japanese which is always on the right. A seasoned driver will feel the difference, but it is a good one. The driver's sit is a bit high allowing high visibility to the driver. But it is comfortable and even on long journeys, the driver will not be exhausted as the brakes and fuel pedals are comfortably reachable.
The front area is for the driver and one passenger. They are provided with a cup holder in the middle console and enough space for files or a small purpose on the dashboard. The load area is incredibly impressive for this small van. This is the advantage that gives Nissan vanette truck for sale has an edge over similar vehicles. It can carry up 4200 liters and a payload of up to 752kg. The rear door opens widely, up to 180 degrees and this allows load to fit in quick and easily.
Experience on the road
The Nissan Vanette diesel engine or even a petrol-powered one allows a smooth drive. It has five-speed gear box that enable easy maneuvering in narrow streets and roads. It can turn up to 5.5 meters enables you get out of squeezed spaces. When driving on a smooth road, this vehicle is quiet because the engine noise is low. It is a compact van and even at a high speed wind noise is minimal.
Overall, the Nissan Vanette engine specs allow an excellent drive. It has 85bhp at 350rpm and 200Nm at 200rpm respectively. One of the Nissan Vanette problems is that it is not made with speed in mind. But it offers reasonably good drive.
Nissan Vanette Frequently Asked Questions
Is Nissan Vanette a good car in 2022?
Nissan Vanette is a good car as it comes with quality features that ensure a smooth drive and comfort for both passengers and the driver. It also has unique features including plenty of cargo space along with excellent fair Nissan Vanette petrol fuel consumption.
How many CC does a Nissan Vanette have?
A Nissan Vanette has 1,798 cc. These basic specifications so there may slight difference among the various models of Nissan Vanette.
What is the engine of Nissan Vanette?
A Nissan Vanette comes with different engines depending on the particular model. It may have 1.6 liters or 2.0 liters petrol engine. The diesel engine is 2.3 liters and the most economical Nissan vanette engine. It also comes with both automatic and manual gearboxes.
What is a Vanette?
A Vanette is a pickup truck or a cabover made by Nissan, a Japanese company. The first one was made in 1978 and over the years it has evolved into an amazing vehicle
Conclusion
The Nissan Vanette is a common vehicle. Most buyers compare Nissan vanette vs mazda but end up with the former. 
Source: TheStandard.Africa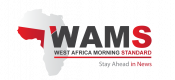 Ben Barnes is the British T-Mobile commercial actor in 2023
Ben Barnes is the British T-Mobile commercial actor as of 2023. He is famous for his role as an antagonist in Chronicles of Narnia (2008-2010). He has been featured in 2023's 'Easy Unlock' and 'Roped In' T-Mobile commercials. Barnes is admired for his looks as well as his enticing British accent.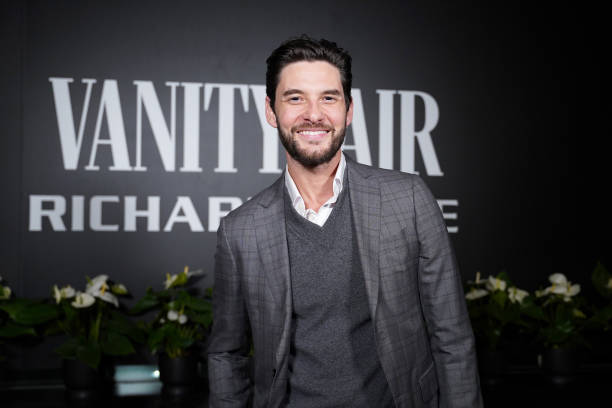 As one of the T-Mobile commercial actors, Ben Barnes has effectively marketed the telecommunications company towards its increased popularity. The Shadow and Bone actor has captured audiences' attention with his wit, among other things. Read on to understand more about the famous British T mobile actor.
RECOMMENDED: Milana Vayntrub net worth, bio, measurements, age, husband, movies and TV shows
Ben Barnes is the T-Mobile commercial actor in 2023
Who is the guy in T-Mobile commercials? In late April 2023, Ben Barnes appeared in the 'Roped In' commercial, where his whole body was tied up. In the ad, he effortlessly frees himself from the rope. He uses 'free' to inform potential customers about the free exchange of old and new phones in T-Mobile. The exceptional actor expertly uses rope puns such as 'tied up' and 'rope you in' to deliver his message, and fans love it.
Early life and education
Ben Barnes was born on the 20th of August 1981 in Cambridge, England, to Patricia Becker and Thomas Barnes. He has a younger brother, Jack, who shares Jewish descent with their mother. As a young boy, the legendary singer attended two boys' schools: Homefield Preparatory School in Sutton and King's College School in Wimbledon.
Barnes joined Kingston University after high school to study English literature and drama. During his time here, he performed and directed several productions such as Don Juan, The Ragged Child, Rock 'N' Roll and The Golden Age. The famous performer graduated in 2004 with First-Class Honors for a Bachelor of Arts in Drama with English Literature, the first drama student to achieve such honors.
Career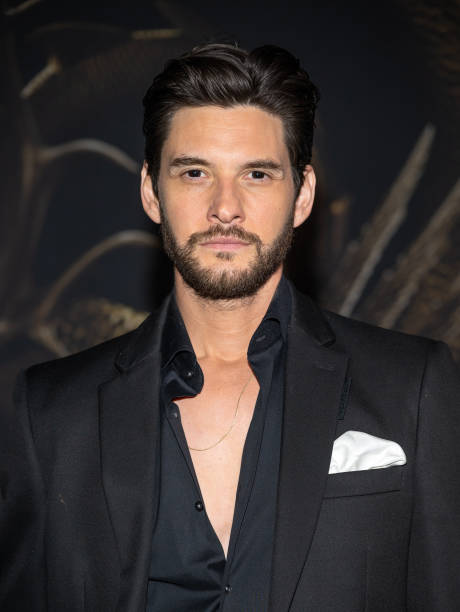 Ben Barnes kick-started his career in 2006 when he made a guest appearance in Doctors, a UK television series. In the same year, he appeared as the handsome Dakin in History Boys, a role he was positively acclaimed for. However, this actor in T-Mobile commercials made his film debut in 2007 as a young Dunstan Thorn in an adaptation of Stardust. After here, his career wonderfully kicked off, and he starred in various blockbuster films and TV shows.
Some of them include: –
Bigga Than Ben (2008) as a Russian hoodlum named Cobakka
The Chronicle of Narnia: Prince Caspian (2008) as Prince Caspian
Easy Virtue (2008) as John Whittaker
Dorian Gray (2009) as Dorian Gray
Locked In (2010) as Josh
The Chronicles of Narnia: The Voyage of the Dawn Treader (2010) as King Caspian
Birdsong (2010) as Stephen Wraysford
Killing Bono (2011) as Neil McCormick
The Words (2012) as a young American soldier and literary genius
The Big Wedding (2013) as Alejandro
By The Gun (2014) as Nick Tortano
Seventh Son (2014) as Tom Ward
Sons of Liberty (2014) as Sam Adams
Jackie and Ryan (2014) as Ryan Brenner
Westworld (2016-2022) as Logan Delos
The Punisher (2017-2019) as Bill Russo
Gold Digger (since 2019) as Benjamin Greene
Shadow and Bone (2021-2023) as The Darkling (General Kirigan)
In September 2021, Barnes launched his musical career when he released an EP titled Songs For You. The extended play featured one music video for his Rise Up song. It contains 4 other pieces: ' Pirate Song', 'Not The End', '11:11′ and 'Ordinary Day'. Songs For You can be found on Spotify, Deezer and Apple Music, rated 98% liked by its listeners.
RECOMMENDED: All AT&T commercial actors and actresses (Updated 2023)
Awards
Barnes won the IMDb Fan Favorite STARmeter Award in 2021, thanks to his remarkable prowess in acting. Besides, he has been nominated severally for his roles as Prince Caspian in The Chronicles of Narnia: Prince Caspian. The actor in T-Mobile commercials was nominated for National Movie Awards for Best Male Performance and Teen Choice Awards for The Choice Movie Breakthrough Male Award in 2008. In 2009, Ben Barnes was nominated for the same role for the MTV Movie Award for Male Breakthrough Performance.
Once again, National Movie Awards nominated the respected thespian in 2011. The nomination was for the Performance of The Year Award for his role as King Caspian in the third Chronicles of Narnia film of the film series. Six years later, he was named part of a nomination for Outstanding Performance By an Ensemble in a Drama Series by the Screen Actors Guild Awards for Westworld.
Ben Barnes's net worth
Ben Barnes has an estimated net worth of $2 million. The T-Mobile spokesperson has accumulated millions through his outstanding prowess in acting performances. Moreover, the awards Barnes has won have ultimately increased his net worth.
Ben Barnes wife
Although he might have the looks and the charm, Ben Barnes has never been married. He is nonetheless known to be secretive about his love life, given that he is a famous heartthrob. Over the years, however, the T-Mobile commercials celebrity has been romantically linked to stunning female actresses such as Felicity Jones in 2009, Tamsin Egerton in 2014 and Julian Hough in 2020.
Ben Barnes height
How tall is the guy on T-Mobile commercials? Barnes is 6 feet tall. As his British self would say, he is 185 centimetres in height.
Who is the British actor in the new T mobile commercial?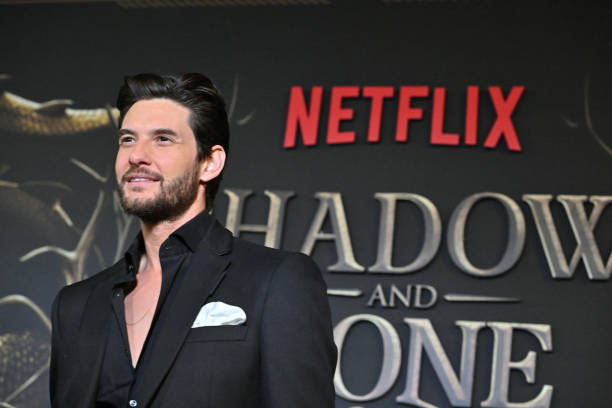 Ben Barnes is the British actor in the T-Mobile ad 2023. Recently, T-Mobile has featured a new T-Mobile commercials actor who is British for at least three ads. Ben Barnes first appeared in two 'Charming British Actor: Price Lock Guarantee' commercials in January 2023. Appearing in another one in April 2023 titled 'Roped In', Barnes became the newest commercial actor for T-Mobile with his fourth ad titled 'The Easy Unlock: New and Existing'.
Ben Barnes is a celebrated English actor and singer recognized for his roles in numerous films and television shows. They include Chronicles of Narnia, Shadow and Bones and Westworld. Apart from acting, Barnes has also sung in films he has starred in, such as Easy Virtue, Jackie and Ryan and Killing Bono.
RECOMMENDED: All 11 highest paid commercial actors (with photos)
Fast facts about T Mobile commercial actor
Who is the actor in the new T-Mobile commercial?
Ben Barnes is the newest T-Mobile actor as of 2023. He is famous for his role as Prince Caspian in The Chronicles of Narnia.
Who are the male actors in the T-Mobile commercial?
The T-Mobile Super Bowl Commercial 2022 features esteemed actors Zach Braff, John Travolta and Donald Faison. In the commercial, they blend their vocals in a musical named 'Tell Me More'. Braff and Faison were welcoming their new neighbor, Travolta, with an attractive home internet plan.
Who is the actor in the T-Mobile commercial with John Travolta?
Donald Faison and Zach Braff are the co-stars of John Travolta in the recent T-Mobile ads. As he revealed in a recent interview, the three have fantastic chemistry. Travolta told Variety that he hoped they would make something with them as a team in the future.
Who is the actor in the T- Mobile Magenta Max commercial?
In February 2023, a Magenta Max commercial featured renowned actor John Travolta. Thanks to his role in Welcome Back, Kotter, as Vinnie, came to the limelight. At 69 years, Travolta has won several awards for his acting prowess.
As a T-Mobile commercial actor, Ben Barnes has continued to boost the telecommunications company's popularity. From his clever T-Mobile tagline puns to his charm, the respected actor has displayed excellent advertising for T-Mobile.
THESTANDARD.africa/ WEST AFRICA MORNING STANDARD recently published about List of 20+ famous male TV commercial actors (updated 2023). Read on.
Sean Hannity net worth is $300 million. He earns a salary of $45 million. Hannity is a famous American talk show host, author, and conservative political commentator.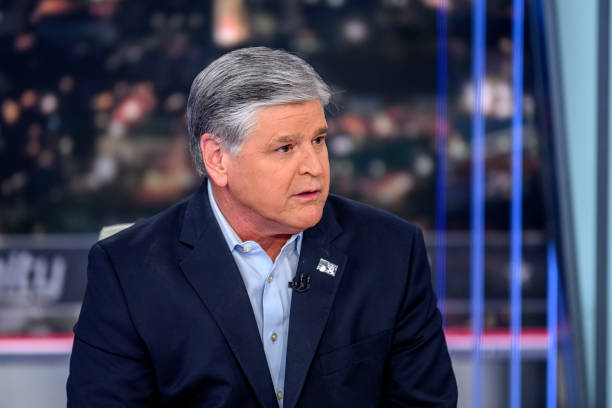 Thanks to his detailed commentary Fox News program, Sean Hannity net worth has grown. After working for Premiere Networks and Fox News Channel, The Sean Hannity Show became the most listened-to commercial radio talk show, with millions of users all over the United States and beyond. Read on to understand more about Hannity's property, salary, and net worth.
RECOMMENDED: Popular Fox News male anchors you need to watch in 2023
Sean Hannity net worth profile summary
| | |
| --- | --- |
| Category | Television presenter |
| Net worth | $300million |
| Salary | $45 million |
| Profession | Radio host, author, television host, political commentator |
| Employer | Premiere Networks, Fox News Channel |
| Education | New York University, Adelphi University |
| Date of birth | December 30, 1961 (Age 61 as of 2023) |
| Place of birth | New York City, United States of America |
| Gender | Male |
| Height | 5ft 11in (1.82m) |
| Nationality | American |
What is Sean Hannity's net worth and salary?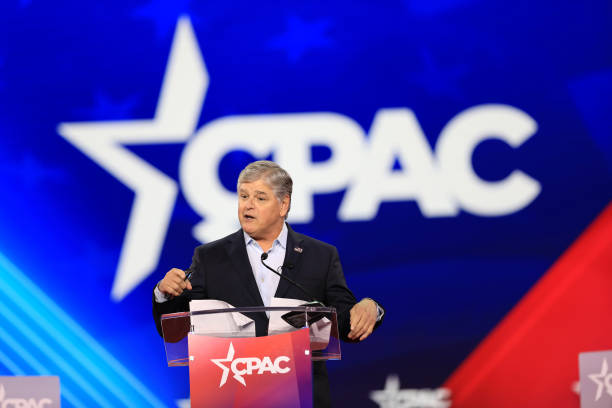 Sean Hannity is a prominent television host, radio host, and conservative political commentator who has an estimated worth of $300 million. His nationally syndicated show, The Sean Hannity, has been featured on prominent media company Fox News. Before becoming a popular American television presenter, he worked at WVNN, WABC, and WOR.
Hannity is a talented author and has contributed to writing several books. The three New York Times selling books include, Deliver Us from Evil; Defeating Terrorism, Despotism, and Liberalism; Let Freedom Ring: Winning the War of Liberty Over Liberalism; Live Free or Die and Conservative Victory: Defeating Obama's Radical Agenda. All these contribute to his worth.
Sean Hannity salary
How much does Sean Hannity make? Hannity earns an annual salary of $40 million. He makes $ 25 million a year from the Fox News salary. Hannity pockets the rest from the 2019 Premiere Networks syndication deal.
How much does Sean Hannity make a year from 2018 to present?
| | |
| --- | --- |
| 2018 | $45million |
| 2019 | $45 million |
| 2020 | $43 million |
| 2021 | $43 million |
| 2022 | $40 million |
Sean Hannity's property empire
According to The Guardian, Sean Patrick Hannity owns several real estate properties across the United States worth $90 million. The report indicated he owns about 870 homes in different states nationwide. He has both low-end houses and luxurious houses. Further reports reveal that Hannity acquired the properties at a discount in 2013 during the foreclosure after owners defaulted on mortgages.
The net worth of Sean Hannity grew by $22.7 million in 2014. He acquired new apartment complexes in Georgia, United States. The monthly rent of each apartment room ranges from $700 to $1000.
Early life and Education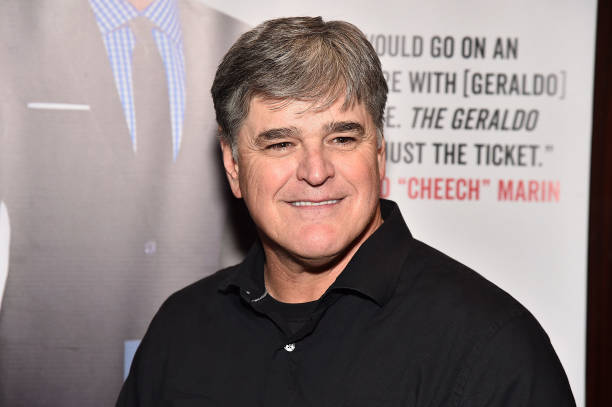 Sean Patrick Hannity was born on December 30, 1961, in New York City, United States. He grew up in the Franklin Square neighborhood in New York. Hannity is the son of Hugh Hannity and Lilian Hannity. Her mother worked as a stenographer and in the county jail as a correction officer. Her father was a World War II veteran and family court officer.
Hannity was the youngest among his siblings. The grandparents came to the United States from Ireland.
He worked as a paperboy during his youth, delivering various issues for the New York Daily and Long Island Daily Press. Later he attended the Sacred Heart Seminary in Hempstead and St Pius X Preparatory in New York. Despite joining New York University and Adelphi University, he did not graduate.
RECOMMENDED: Fox The Five cast salaries and net worth: Who is the highest paid in 2023?
Career beginnings
In 1982, Hannity began his house painting business and later continued to work in Santa Barbara, California. He worked on his first talk radio show at UC Santa Barbara on KCSB-FM. Hannity's show was canceled following controversy in addressing LGBT rights. He left for WVNN in Athens, Alabama, working as a talk show host. He then went to Atlanta in 1995 to join the WGST.
Radio and television career
Hannity joined Fox News Channel after the co-founder Roger Ailes hired him. He was a co-host of the Hannity & Colmes together with Alan Colmes until January 2019. Hannity was a conservative, while Colmes argued with liberalism.
In January 1997, Hannity worked with the WABC full-time. He joined the late-night shows time slot. Later in January 1998, he entered the afternoon slot. He worked in the radio station until January 2014. Hannity continued to be the host of WOR in New York City.
Hannity's radio program is a conservative political talk show featuring his opinion and ideologies on current issues. The Sean Hannity Show started national syndication on September 10, 2001, and appeared on more than 500 stations across the United States. In 2004, he signed a $25 million five-year contract with Citadel Media (previously ABC Radio) to work on the show until 2009. After ABC Radio's acquisition, he was signed in for a $100 million five-year contract with Citadel Communications.
His program had a total of 13.5 million listeners a week. Besides, he was ranked number two talk show by Talkers Magazine in 2017 Heavy Hundred. Forbes listed the anchor 72 among the Celebrity 100 lists in 2013.
Hannity& Colmes ran while the show Hannity America began in 2007. In 2009 Colmes left the show, and it was renamed to Hannity. Later it replaced the show Hannity running every 9pm every weekday. It deals with the legal analysis of contemporary issues.
Personal life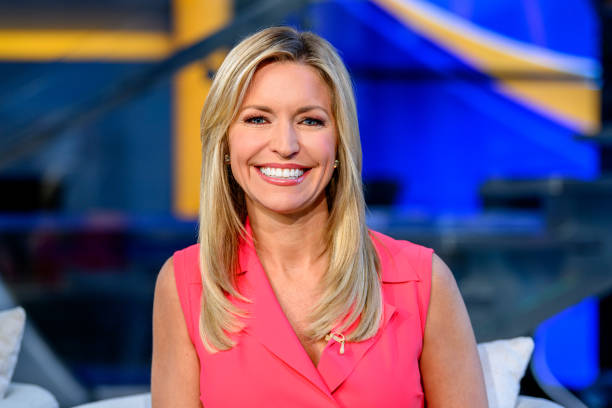 Hannity met Jill Rhodes at WVNN in Huntsville in 1991. They got married in 1993. In June 2020, the couple announced they were divorcing after many years of separation.
Hannity is now dating Fox News anchor Ainsley Earhardt. They were seen together as wedding guests at Trump National Gulf Course. Earnhardt was seen in the basement of Hannity's Long Island mansion while hosting Fox& Friends.
RECOMMENDED: Tucker Carlson net worth 2023, salary, inheritance: How rich is Carlson as he leaves Fox News?
Fast facts about Sean Hannity net worth
Who are highest paid anchors on Fox?
Sean Hannity is the highest paid, earning $25 million from Fox News. He is making about $45 million, with $ 20 million coming from the Syndication deal.
What is Greg Gutfeld salary at Fox?
Greg Gutfeld's annual salary is $ 7 million.
Who is the lowest-paid person on Fox News?
According to Career Bliss, the receptionist is the lowest paying job at Fox News, seeing them making $25,000 a year.
What is Laura Ingraham salary?
Second highest paid Fox News anchor, Laura Ingraham makes about $15 million. She has been the host of The Ingraham Angle since 2017.
How much is Sean Hannity net worth? He is worth $300 million. He has made his fortune from his media career at Fox News.
THESTANDARD.africa/ WEST AFRICA MORNING STANDARD published a post about Emily Compagno's biography: Career, Fox News, husband, education, net worth, family, age, height
Wendy's commercial actors and actresses and other TV roles
The well-known Wendy's commercial actors have continued to effectively market one of the most popular fast-food restaurant chains in the United States of America. Apart from serving fries, chicken sandwiches and beverages, it is well-liked for its square hamburgers and beloved Frosty drink. Being among the top three fast-food providers across North America, there was a need to collaborate with famous actors and actresses.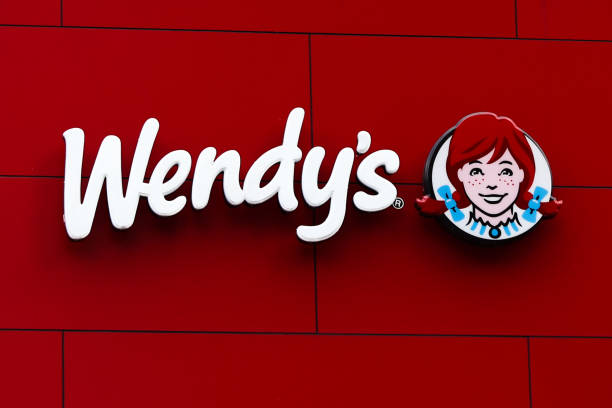 With over 6,700 outlets worldwide, Wendy's commercial actors continue to grow the company as they can convince users. Wendy's actors include Kathryn Feeney, Nick Lachey and Morgan Smith, who are featured in their great ads. Read on to learn more about this commercial cast.
RECOMMENDED: All 11 highest paid commercial actors (with photos)
Wendy's commercial actors
Who are Wendy's commercial actors? Wendy's ads have featured several actors, including American quarterback Bray Quinn and sports commentator Rob Stone. The desirable restaurant has also used movie stars such as Bill O'Neill and the legendary Austin Basis to achieve brand differentiation. These actors have effectively boosted Wendy's popularity over the years.
Kathryn Feeney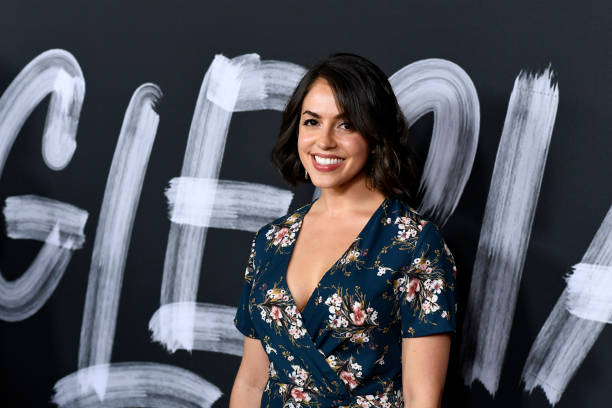 Kathryn Feeney is an actress in Wendy's commercials. She is famously known as 'The Girl from the Wendy's Commercials.' Since 2014, Feeney has been featured in many Wendy's ads, including the recent 2 for $6 ad.
Kathryn is a famous American actress and writer born on 4th December 1976.' The actress is also a director known for films such as Where'd You Go, Bernadette? (2019), Oishi: Demon Hunter (2018) and Real Life (2014). Besides, she appears on Mr. Iglesias, which airs on Netflix.
Austin Basis
Austin Basis is Wendy's commercial guy. Ever since childhood, he has performed in several plays and musical comedies. Austin majored in theatre at Binghamton University, where he served in productions such as I Hate Hamlet and Rosencrantz & Guildenstern are Dead.
Austin Lee Basis is an illustrious American actor born on 14th September 1976. After bouncing between several careers, such as teaching, bar-tending, teaching and being a busboy, his big break came in 2004. This was when Basis was cast in an episode of Law & Order: Criminal Intent. He has since appeared in several films and TV shows, such as Supernatural (2005), Boxboarders! (2007), American Zombie(2007) and My Sassy Girl(2008). 
RECOMMENDED: All AT&T commercial actors and actresses (Updated 2023)
Bill O'Neill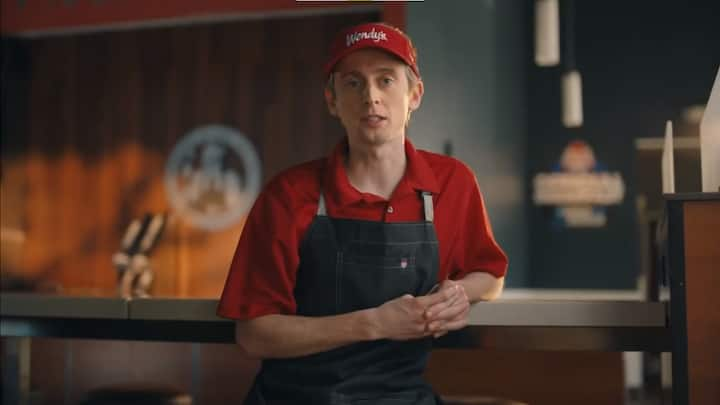 Who plays Tyler in the Wendy's commercial? Bill O'Neill features Tyler in Wendy's 2022 advert. In the most recent Wendy's ad, Strawberry Sunburn, he spots a severe-looking sunburn after staying out in the sun drinking the signature Frosty drink by Wendy's. Apart from this, the semi-popular actor has appeared in several recent Wendy's commercials, including the High Five, Bag Boys and the Biggie Bag commercial.
O'Neill is a writer known for his roles in NCIS (2018), Drillbit Taylor (2008), and Good Girls Get High (2018). O'Neill also wrote for the television series Two Pink Doors (2019). Furthermore, Bill appears in a short documentary set in 1970 titled You've Never Been Completely Honest (2022).
Clara Peller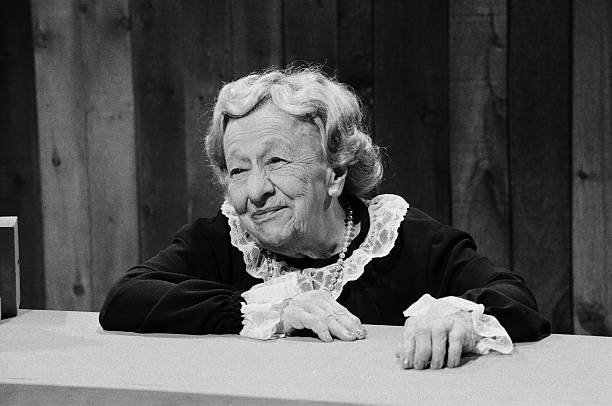 Clara Peller is one of the oldest Wendy's commercial casts. She became famous after starring in the first Wendy's commercial, 'Where's The Beef?' in 1984. In the commercial, a massive burger bun is served but with a miniature burger patty. Frantically looking around to be assisted by a waiter, she shouts, 'Where's The Beef?!'. After this, Peller prompted Wendy's sales to rise by 31%, generating $945 million in 1985 worldwide.
Clara Peller was an American manicurist born in Russia on August 1902. She appeared in several sequels of Wendy's commercials featuring the now-famous catchphrase. Clara Peller was also featured in a Campbell Soup commercial for Prego Pasta Spaghetti and in several interviews as a guest. Unfortunately, she passed on in 1987, a week after her birthday, due to heart failure.
RECOMMENDED: Progressive commercial actors and actresses (With Photos)
Dandrell Scott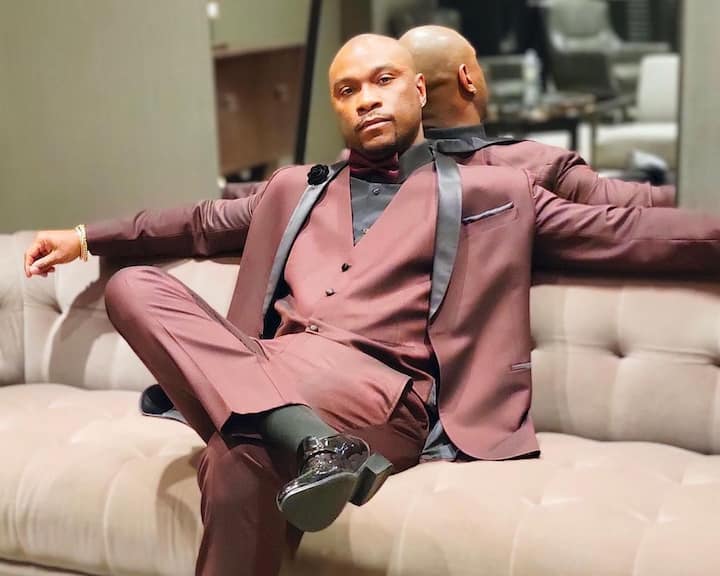 Dandrell Scott is famed for his role as a voice-over artist in Wendy's commercials and especially for breakfast commercials. Scott began doing voice-overs in 2018 and has performed for Walmart, McDonald's, Dunkin', Old National Bank, QuikTrip and Ford, among many others. In 2020, he started doing Wendy's voice-over commercials. The talented animator began with a breakfast commercial and has been featured ever since. Also, Dandrell is the official host of Wendy's podcast, Sir, This is A Wendy's Podcast.
Dandrell Scott is an American actor, animator, comedian, rapper and voice-over artist. He has earned several nominations and awards for his animations, including the 'Outstanding Up and Comer Actor' from the Hollywood International Golden Film Awards. The preferred rapper also launched his music career by releasing a single with Twista titled Faded 2nite.
Dave Thomas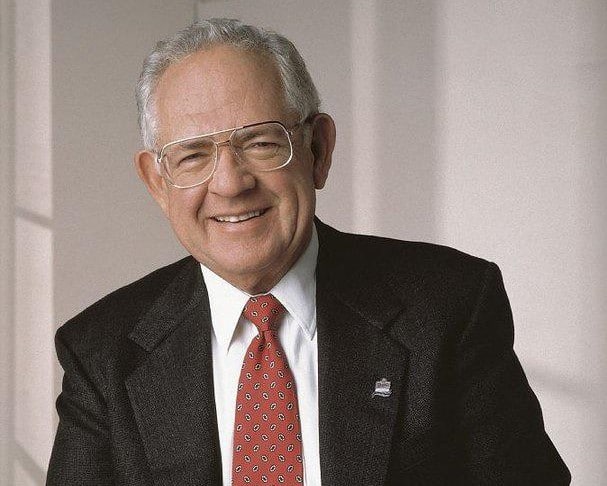 Dave Thomas, or Rex David Thomas, is the founder and first chief executive officer of Wendy's. He has appeared in over 800 commercials for the fast-food chain between 1989 and 2002. After heading the company for a while, the prominent CEO let go of the administration reins in 1982 to focus on the chain's advertisements.
Thomas became the mastermind behind Wendy's commercials until 1990 when he took back CEO roles. David became a household name among Americans during this time because he was featured in every Wendy's ad for over a decade. He played a significant role in Wendy's rating as North America's third biggest food chain. Dave Thomas died in 2002, leaving over 6,000 Wendy's branches worldwide.
RECOMMENDED: T mobile commercial actors and actresses (updated 2023)
Morgan Smith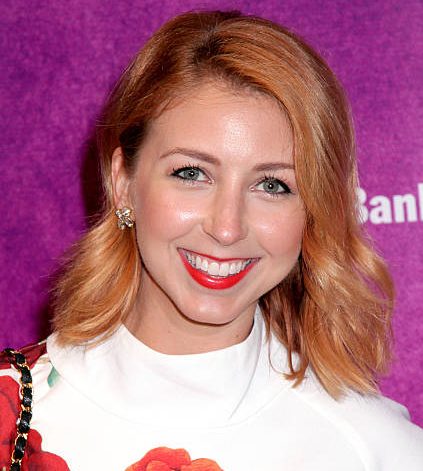 Morgan Smith is among the celebrated Wendy's commercial actor. She is an American actress known as 'Red' in Wendy's commercials that aired from 2012 to 2016. Smith was featured in Wendy's campaign titled Now That's Better.
Morgan Smith-Good is a famous American actress. She is known for films such as Boardwalk Empire (2010), Veep (2012), Haygood Eats (2016) and Messiah (2020). Born in March 1986, she married the manager of Gramercy Tavern, Dave Goodwin. The couple resides in Los Angeles and New York, where they shuffle between the two.
Nick Lachey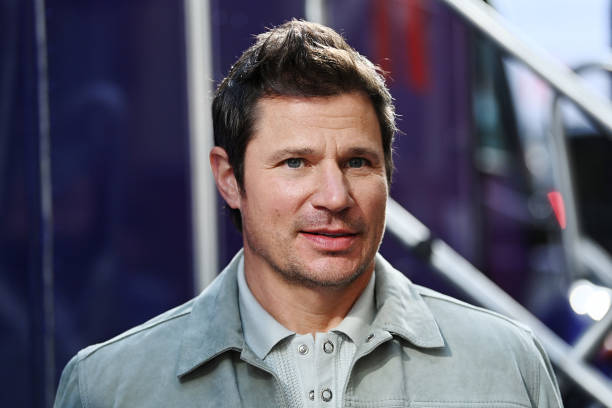 Nick Lachey is part of the cast of Wendy's commercials. In the ad, he sings a love song to Wendy's Pretzel bacon cheeseburger as various tweets from people who have enjoyed the burger. It has boosted the sales of the brand.
Nicholas Scott Lachey is an American television personality, actor, singer and dancer. Besides, he is a popular television host who has hosted shows such as Love Is Blind, The Sing-Off on NBC and The Ultimatum, among others. Lachey also won the fifth season of The Masked Singer. Apart from this, he has successfully released four solo albums.
RECOMMENDED: Capital one commercial actors and actresses (Updated 2023)
Reggie Bush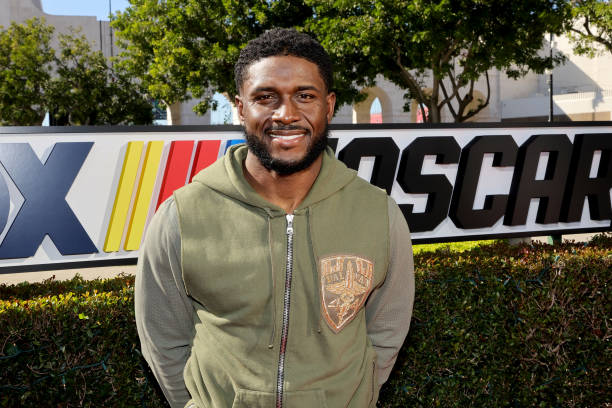 Reggie Bush is an actor in Wendy's commercial. He features in Wendy's ad in October 2022 titled Wendy's Big Noon Kickoff with Brady Quinn, Rob Stone and Urban Meyer. In the ad, he calls out Brady Quinn for taking his fries when he had his own. Thanks to his legendary career in football, he made the perfect candidate for Wendy's marketing strategy. Bush's appearance in the comic 2022 Wendy's commercial increased his popularity and, in turn, Wendy's significance.
Reggie Bush, or Reginald Alfred Bush Jr., is an American footballer born in 1985. He serves as an on-air college football analyst for the Fox Corporation in Fox Sports. Besides winning the Heisman Trophy, Bush is a two-time winner of the All- American honours.
Urban Meyer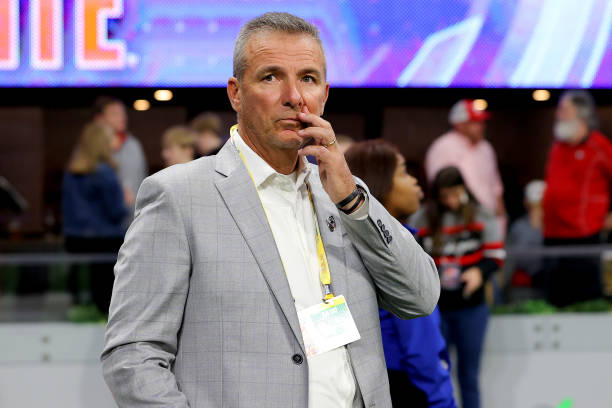 Urban Meyer is among Wendy's commercial actors in 2022. He appeared in the 2022 Wendy's commercial Big Noon Kickoff with Brady Quinn, Footballer Reggie Bush and Rob Stone.
Urban Frank Meyer III is a former American football coach and a sports commentator. Meyer spent 6 years as a coach for Ohio State Buckeyes but retired in 2019 after the Rose Bowl. However, he came out of retirement in 2021 to be the head coach for the Jacksonville Jaguars. Meyers was fired after less than 15 games for on and off-field controversies.
RECOMMENDED: List of 20+ famous male TV commercial actors (updated 2023)
Fast facts about Wendy's commercial actors
Who is the cute brunette in the Wendy's commercials?
Kathryn Feeney is the girl from Wendy's commercials. She has appeared in several Wendy's commercials ever since 2018. Feeney is a Manhattan, New York, native.
Who are the actors in the Wendy Biggie Bag commercial?
The Wendy's 2022 commercial is played by Tyler, whose real name is Bill O'Neill. O'Neill has been featured in various Wendy's commercials. He is popularly known as Tyler from Wendy's commercials.
Who is the old lady in the Wendy's commercial?
Clara Peller was featured in the first Wendy's commercial. In the ad, she uses the catchphrase 'Where's The Beef?'. Peller quickly became a fan favourite due to her humour and no-nonsense personality.
Does Kristen Bell do commercials?
Kristen Bell has been featured in numerous ads. She has appeared in Neutrogena ads to ads about Samsung. In the past month, commercials featuring Bell have had 185,000 airings.
Wendy's commercial actors are known to have influenced millions all over the United States and beyond to purchase the products. The commercial actors are gifted with delivering intriguing ads. Some of them are precious memories to fans up to date.  
THESTANDARD.africa/ WEST AFRICA MORNING STANDARD published an article Subway commercial actors and actresses' names and Tv roles (Updated 2023). Read on.